Highlights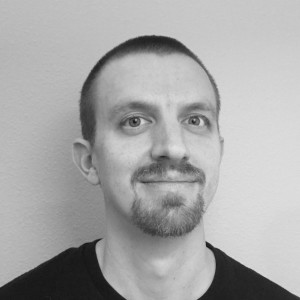 Web developer creating and maintaining Ruby on Rails applications since early 2005
Founded Little Stream Software in 2007
Worked with Ecommerce since mid-2005 and Shopify since 2014
Creator of various Shopify apps, with Repeat Customer Insights my focus now.
Author of five ebooks on various topics: refactoring Ruby code, Redmine, writing/publishing, and business
Ultramarathon runner, with 50km runs through the forest my favorite
Background
Hi, I'm Eric Davis. I'm the founder, developer, marketer, cook and everything else for Little Stream Software.
As you can tell, Little Stream Software is a company of one.
My background first and foremost is business.
Entrepreneurship bug
Early on in college I got the entrepreneurship bug, which I can blame my (now) wife for. The thought of creating a business from scratch and filling a need in the world is great motivator. This caused me to switch my major to business. However, entrepreneurship wasn't taught there so I supplemented with a lot of business books and dabbling in different businesses while in collage.
During these years I got into programming and self-taught a lot of what I know now.
...and then a developer
Since 2002ish I've been running servers and doing web development on personal and community sites. It wasn't until 2005 that I really got seriously into development when I first found Ruby on Rails.
I'm going to skip over a lot of the boring history here, but here are some highlights:
I started with Ruby and Ruby on Rails in 2005 and have worked with them ever since.
I've gone "off the Rails" and done quite a bit of pure Ruby.
Since college I've started four major business. I really enjoyed my 18th birthday, not because of a party but because I could finally enter into a legal contract on my own.
Consulting and marketing
Around 2008 I started Little Stream Software as a consultancy-of-one. Of all the business topics, marketing was the weakest from school. Marketing there meant more about the 5Ps and branding than communicating with customers and getting the word out. I've since been learning and teaching all the various aspect of marketing.
That journey has lead me through direct response marketing, copywriting, conversion optimization, email marketing, marketing automation, SEO, and all over the map.
With my skills at writing and programming along with an analytical perspective, I've become drawn to marketing that uses those strengths: direct response marketing, conversion optimization and copywriting. These are three areas where technology and automation can really do amazing things for businesses that "get it".
Shopify Apps
Early 2015 I started looking at focusing on ecommerce stores as a consultant.
Due to my past history with much of the technology that powered Shopify (Ruby on Rails, Liquid, etc), I was attracted to Shopify. I found building Shopify apps would tie my technical know-how with a strong and growing ecommerce platform. Mid-2015 I built my first public Shopify app (Dripify) to see how the process worked from end-to-end.
After switching my focus and landing a few clients using Shopify for public and private apps, I decided to build more apps and transition from a consultant building apps for other businesses to building my own apps for merchants to install.
The years since I've started, built, acquired, merged, and sold a number of Shopify apps. All with the idea that I can help Shopify stores grow and operate more efficiently using my software.
So that's me. I'm a mixing pot of web developer and entrepreneur, with a strong streak of marketing.
Past adventures
Owner of JSON-LD for SEO (a top 50 Shopify app), Dripify, Repeat Customer Notifications, Sticky, Customer Segmentor Shopify apps.
Podcast co-host on Freelancers Show
Writer of technical, business, and consulting topics
Was one of the core developers for Redmine and lead the project for several months
Ex-maintainer of ChiliProject, an Open Source fork of Redmine focused on community
Author of over 100 Redmine plugins
My writing
My primary writing these days is in my Shopify Tips newsletter. Since 2017 I've published a tip for Shopify every weekday, along with my weekly curated newsletter of Shopify topics and news called Shopify Dispatch.
My writing and appearances from around on the web...
My Practical Ecommerce column
I also used to write a monthly column for Practical Ecommerce covering development topics for ecommerce executives.
Interviews and speaking
I'd be happy to participate in written interviews or write articles for ecommerce sites or sites who cater to ecommerce and Shopify people. I have expertise in:
Shopify and the app ecosystem
Software development for ecommerce businesses
Building easy-to-understand marketing and automation systems
Bootstrapping self-funded startups